Ministry Vision
It is the vision of All Pro Pastors to see every pastor worldwide encouraged and given the opportunity to join a Champion Table. Is this vision big? Absolutely! It is God sized and should we say God given. From the very beginning God told us that every Pastor needs to be in an accountability group. Every pastor needs weekly encouragement! Every Pastor needs a couple of close trusted friends who can completely relate to his life mission! The Champion Table Pastors have reported over the last four years "The Table" has done everything from saving marriages to saving ministries. Our charge has been to reach them all even if that means one at a time. It is imperative that we reach every Pastor in Central Florida(Our Jerusalem). What do you suppose would happen if all Pastors in any given community decided they were going to reach their community for Jesus and agree to work together as God's Army? We are seeing the beginning of this happen where Pastors in "Tables" are bringing their churches together across denominational and race lines to hold joint worship and area outreach efforts. Pastors who are in Champion Tables are doing many radically different cooperative ministry activities which have torn many walls down! We need your help! Help spread the message to every pastor that you know. Bring them if necessary to a Luncheon and let them hear what God is doing. Also, please consider hosting a Pastors luncheon at your church or ask a friend to!?
Nationally-It is our prayer that during the next two years we can start All Pro Pastor "Chapters" throughout the United States. Just like Africa where Pastors stepped up because they recognized the need, we need to have Pastors here in our homeland do the same. With the use of technology we can easily reach across the country and around the world. However, it is Pastors telling Pastors who they know personally that will make the biggest impact! Pastor breakfast and luncheons are a great tool that can be used to introduce APP, we want to share the ministry as guest speakers as often as possible. (Please let every Pastor organization that you know about APP and suggest that they contact us to come and share)
Locally – In Florida we have started 10-12 new Champion Tables this year. Several Pastors have offered to help start other Tables and over the next few weeks we are meeting with them to get them started. This is what it will take to connect all Pastors, pastors helping pastors. We will continue to have Pastor luncheons in Polk and Hillsborough counties each month and expect to see local Pastors in Ocala plan a couple more this year as well. We have also started planning for Orlando later this year.
 Pastors and leaders all over the world are beginning to see our New All Pro Pastors Facebook Page and APP website www.allpropastors.org . (Please go to our Facebook Page and join us and forward to your friends as well)  We are in the process of up-grading our website and adding a lot more information. Thanks to Pastor Chris Cash, who owns a Marketing company, All Pro Pastors will soon be able to help/instruct Pastors on how to start a Champions Table with the use of Video and written instructions. The website will be featuring many videos and a new photo gallery (coming very soon).
Vision Expansion – We have done everything possible to keep things totally FREE for Pastors at our luncheons and events and this year you are going to have many more FREE opportunities. Pastor Getaways, Sabbaticals and Weekend Retreats will soon have their own Website page. We continue to try to find giveaways for you to enjoy.
Finally, a few new wrinkles this year that may have some cost to them. These are very special events and are still early in the planning stages (Two-Three years in the making). For example: A Week-long Couples Retreat to the mountains, A Hunting Retreat, A Pastors conference in Africa, An APP trip to Israel, Caribbean/Alaskan Cruise these have all been on the planning board for a long time. Just keep watching and praying, wherever God takes us we will go!
Your Servants, paul and linda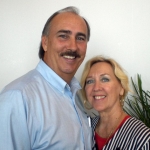 Paul is the Founder and CEO of All Pro Pastors Ministry, a ministry that encourages and challenges Pastors to join together as Kingdom Brothers to develop trust, accountability and unity. It is a ministry that strengthens Pastors marriages, families, and ministries by establishing "Champions Table's". The "Champions Table" is a safe place where Pastors can meet together and develop genuine relationships. The Champions Table is a pastors "Prayer Fortress"!
Pastor Paul Pickern is married to his wife Linda. They have 5 children (Tony, Stephanie, Dale, Seth, Schyler) and 12 grand children. Their home is in Plant City, Florida between Tampa and Orlando. Paul was born in Belleville, Illinois and Linda was born in Charleston, West Virginia.
https://allpropastors.org/wp-content/uploads/2017/09/logo-t.png
0
0
Paul Pickern
https://allpropastors.org/wp-content/uploads/2017/09/logo-t.png
Paul Pickern
2012-03-28 19:03:54
2012-04-01 13:55:26
All Pro Pastors Newsletter March 2012