Pastors and leaders you are invited for our 1st 2019 Power Luncheon with special guests:
Please RSVP today to reserve your seat! Plan to stay the entire time, you will want to hear and meet these two powerful men of God and of our Nation!
Dr. Jeff Eakins, Hillsborough County School Superintendent will be sharing a
powerful personal word.
and
Dr Roberts Lairdon, Pastor, Author, International Speaker most known for his Books "God's Generals"
The meal is complimentary and will start serving at 11:15.
Please get this on your calendar now. You will be glad you did!
RSVP at: Pastor@allpropastors.org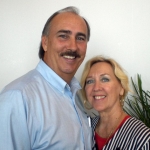 Paul is the Founder and CEO of All Pro Pastors Ministry, a ministry that encourages and challenges Pastors to join together as Kingdom Brothers to develop trust, accountability and unity. It is a ministry that strengthens Pastors marriages, families, and ministries by establishing "Champions Table's". The "Champions Table" is a safe place where Pastors can meet together and develop genuine relationships. The Champions Table is a pastors "Prayer Fortress"!
Pastor Paul Pickern is married to his wife Linda. They have 5 children (Tony, Stephanie, Dale, Seth, Schyler) and 12 grand children. Their home is in Plant City, Florida between Tampa and Orlando. Paul was born in Belleville, Illinois and Linda was born in Charleston, West Virginia.